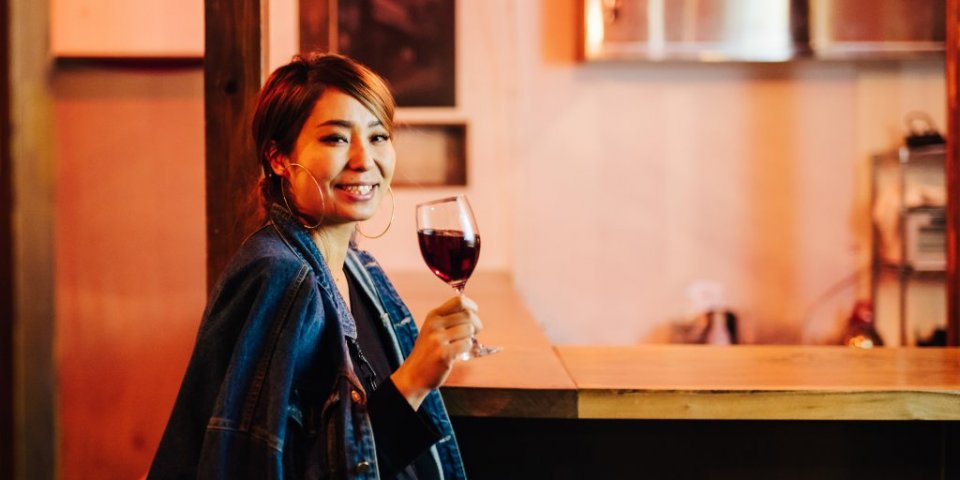 We recommend this course for dates and drinking alone! It is the perfect course to experience dining and drinking in a relaxed atmosphere.
Originally built in 1914, Musashino is now run by its third generation chef who was professionally trained in Tokyo and believes in the importance of selecting the best quality ingredients. Their lunch menu changes with the seasons to deliver the most fresh and seasonal dishes. Their thoughtful, delicious food is beloved by regulars and visitors alike, including international tourists to the area.
A bar that transports you to a different world from the moment you step foot inside. The walls and record sleeves give away the bar's 50 year history and the low lighting creates a relaxing atmosphere. Enjoy a glass of Japanese whiskey and get lost in a world of jazz.

Basic Information
Enjoy a casual, delicious Italian-inspired meal prepared by a charming chef. We recommend the cream pasta prepared with a rich and flavorful house-made tomato sauce.
An elegant space always decorated with fresh flowers where you can enjoy your drinks with good conversation.

Basic Information