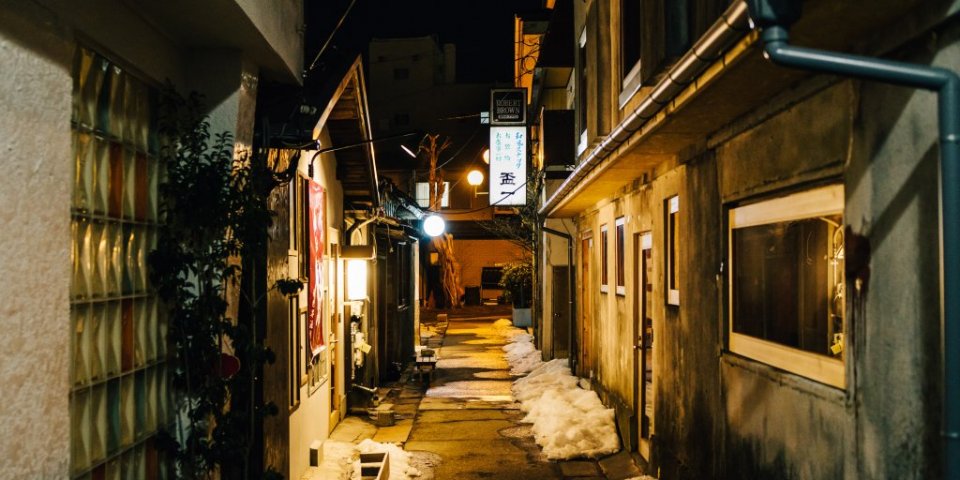 Conversation and drinks will flow at these long-time favorites! This course is recommended for those who like a boisterous, bustling atmosphere.
We recommend their grilled pork wrapped veggie skewers and fresh yakitori drenched in their specialty sauce. The veggie skewers are a hit with female clientele and are best enjoyed with special salt and ponzu for dipping.
A photogenic little bar with tasteful mood lighting run by Japanese Masa and American Don. The menu features American bar food inspired dishes and is loved by locals and visitors alike. Their specials include chili cheese fries and buffalo chicken sandwiches. The latter pairs perfectly with a local plum wine.
Enjoy a game of darts while enjoying one of their many cocktails or a glass of whiskey.