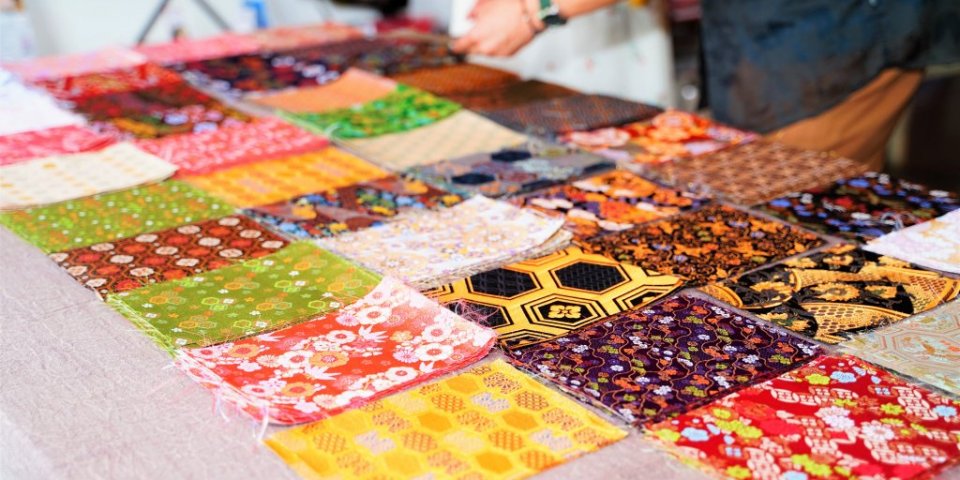 This is a course where you can discover how Fujiyoshida has come to be known as "Hataorimachi" or "Weaving City" by exploring the local factories run by dedicated craftsmen who continue to develop their own unique brands. Learn about the craft by taking part in a workshop and shop their one-of-a-kind assortment of luxury textile goods.
1
【DAY1】Kichijitsu(Making a Red Ink Stamp Collection Book)
2
【DAY1】Maedagen-Shop(There is cloth sale)
4
【DAY1】Tanabe Orimono(The making of coaster)
8
【DAY1】Enjoy a stroll in Kagishippo & Nishiura
9
Stay one night in Hostel & Salon SARUYA
10
【DAY2】Arakurayama Sengen Park
Car Navigation Input # (0555-23-2697)

Home to this iconic scenery, Arakurayama Sengen Park is one of the Top 100 spots for viewing Mt. Fuji in the Kanto region.

The park begins at the base of Mt. Arakurayama and extends up the mountain. At the top of a 398 stair hike is an observation deck that looks out over the cityscape of Fujiyoshida City and majestic Mt. Fuji towering above. Though the Spring sakura (cherry blossom) season is best for capturing the symbolic image of Mt. Fuji, cherry blossoms and five-storied pagoda, the park can be enjoyed throughout the year with a stunning view that changes with the seasons.

11
【DAY2】Purchase of Tenjin textile products and general goods at LONGTEMPS
A general store known for its high quality goods and furniture including items from beloved local brands including R&D.M.Co, popular for its high-sense fabric products, and ALDIN, which makes its products with fine quality linens. Scandinavian furniture and antique furniture are displayed and sold on the second floor. You can also order semi-custom furniture.
The quaint café on the second floor serves tea and sweets and is decorated with beautiful tableware collected from around the world. The shops sell vintage accessories and general goods as well as textile products made by local brands like OLDMAN'S TAILOR and R&D.M.Co.
13
【DAY2】Lunch at Transparent FULL MOON