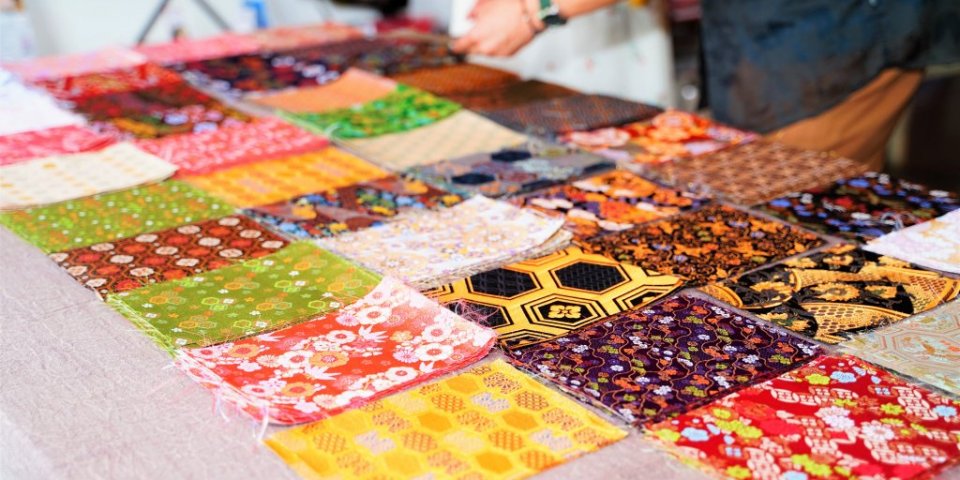 This is a course where you can encounter authentic masterpieces while visiting the factory brands that are the pride of Hataorimachi (Weaving City). You can come into contact with advanced techniques and enjoy manufacturing experiences (e.g., an experience of making a red ink stamp collection book) in addition to purchasing products.
1
【DAY1】Kichijitsu(Making a Red Ink Stamp Collection Book)
2
【DAY1】Maedagen-Shop(There is cloth sale)
4
【DAY1】Tanabe Orimono(The making of coaster)
8
【DAY1】Enjoy a stroll in Kagishippo & Nishiura
9
Stay one night in Hostel & Salon SARUYA
10
【DAY2】Arakurayama Sengen Park
【Arakurayama sengen Park is temporarily closed.】

This is one of the Top 100 Mt. Fuji Viewing Points in Kanto area, and the scenery of Mt. Fuji with Chureito Pagoda is famous.

"Mt. Fuji and Five-story Pagoda (Chureito) in Winter"
Mt. Fuji looks more overwhelming with snow on top. On a clear day in winter, the contrast of three colors of blue sky, white snow, and the red pagoda is fascinating.
The sun-lit Mt. Fuji shines in gold with autumn leaves. The autumn clouds are also characteristic in shapes, so this is the best season to photograph the clouds performing over Mt. Fuji.

"Viewing the Townscape of Fujiyoshida City with Mt. Fuji in the Background"
You will have an entire view of Mt. Fuji from Arakurayama Sengen Park. If you see the spectacle from here, you will agree to a catch line of Fujiyoshida City "Mt. Fuji is always here."
11
【DAY2】Purchase of Tenjin textile products and general goods at LONGTEMPS
This is a general store that sells general goods and furniture. It has a range of local products available with an atelier in Fujiyoshida City. These include items from R&D.M.Co, popular for its high-sense fabric products, and ALDIN, which makes its products with fine quality fabric. Scandinavian furniture and antique furniture are displayed and sold on the second floor. You can also order semi-custom made furniture.
You can enjoy Far Leaves Tea and sweets in the café on the second floor. It is also characterized by the beautiful tableware collected from around the world. Vintage accessories and general goods are also sold in the select shops. Fabric products from OLDMAN'S TAILOR brand and R&D.M.Co brand made with fine quality linen are sold on the third floor.
13
【DAY2】Lunch at Transparent FULL MOON